Manufacturing excellence
We respond to increased demand and continual advancements in production processes by adopting an adaptive mindset and implementing improved and future-focused change processes. Manufacturing excellence is a differentiating factor in today's competitive marketplace.
It is the principle which underpins our current operational guidelines and standards, and which guides us as we develop future-ready manufacturing processes over the coming years. We are able to maintain our competitive edge by continually developing our production facilities and encouraging the sharing of best practice across the organisation.
As well as optimising our processes to achieve manufacturing excellence, all areas of the business around the world adhere to SQDCM principles:
Safety – zero accidents
Quality – zero customer complaints
Delivery – zero delays
Cost – zero waste
Morale – zero absences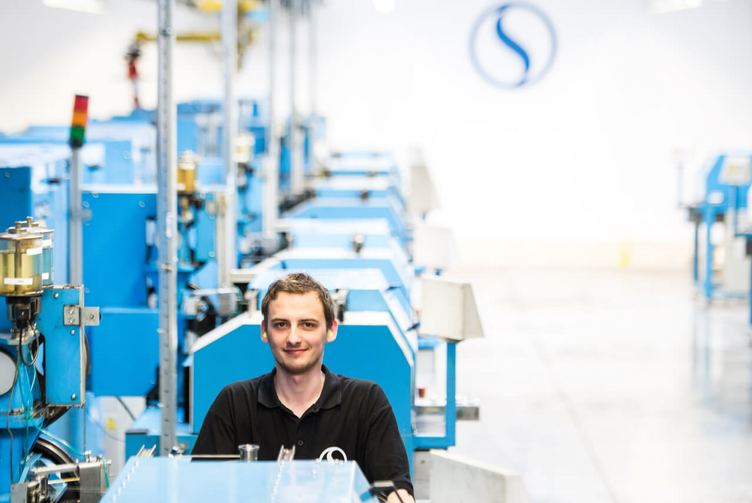 Manufacturing at the production sites in Austria, the Czech Republic, Italy, China and Thailand is carried out in accordance with the highest European quality standards. We harmonise and standardise all our processes so that each and every product is always manufactured uniformly to the same high standards at all our locations around the world. And we apply the same level of consistency to our service delivery too.
Our spiral hydraulic hoses, steel studded industrial hoses (braided or coiled reinforcing materials), which are suitable for a wide range of applications, are produced at our plant in Wimpassing, Austria. This is also where our Technology Centre is located, which focuses on optimising and developing our product portfolio as part of our exhaustive R&D efforts. All the activities that take place at the Technology Centre ensure that knowledge and expertise relating to the rubber industry is shared across all parts of the Group.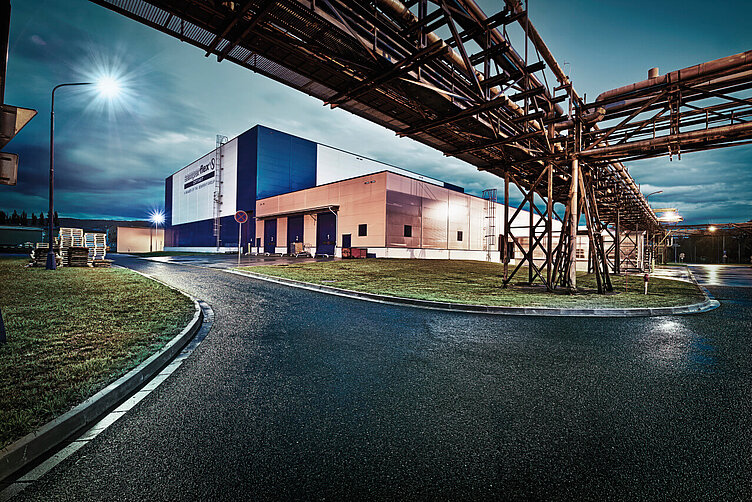 Our industrial and hydraulic hose plant in Odry in the Czech Republic is one of the largest and most high-tech plants of its kind in the world. Production capacity is approximately 100 million metres of high-quality hose, which go on to be used in the construction, transport, mining and agricultural sectors.

Odry is also the location of our Centre of Excellence and Production Centre for our long length industrial hose portfolio. Continuous product development research is carried out here, which is built on decades of manufacturing know-how. The central service and centre of excellence for hose testing – known as the Hose Testing Centre (HTC) – is also located in Odry. Here, products are subjected to rigorous testing procedures as part of our commitment to ongoing quality assurance.
Our production facility in Thailand is one of the largest hose factories in Asia. The state-of-the-art plant is equipped to the highest technical standards and produces steel-wire-reinforced hydraulic and pressure washer hose for international export. The highest levels of manufacturing expertise have been acquired during the 20 years in which the plant has been operational.
We manufacture high-quality hydraulic hoses for the Chinese market in line with European quality standards at our plant in Shanghai. Through continually expanding our operational capacity at the site, we have been able to meet growing demand in the booming Chinese market.
We run our hydraulic hose sales and distribution operations from our site in Waldböckelheim in Germany. This is also the location of our Centre of Expertise for complete high-pressure hose assemblies, where our technicians focus their research and development efforts on ensuring that the hose lines and assemblies function seamlessly together. This enables us to offer comprehensive and expert technical services for our key customers in the hose division.
To the main navigation
Back to Our Expertise